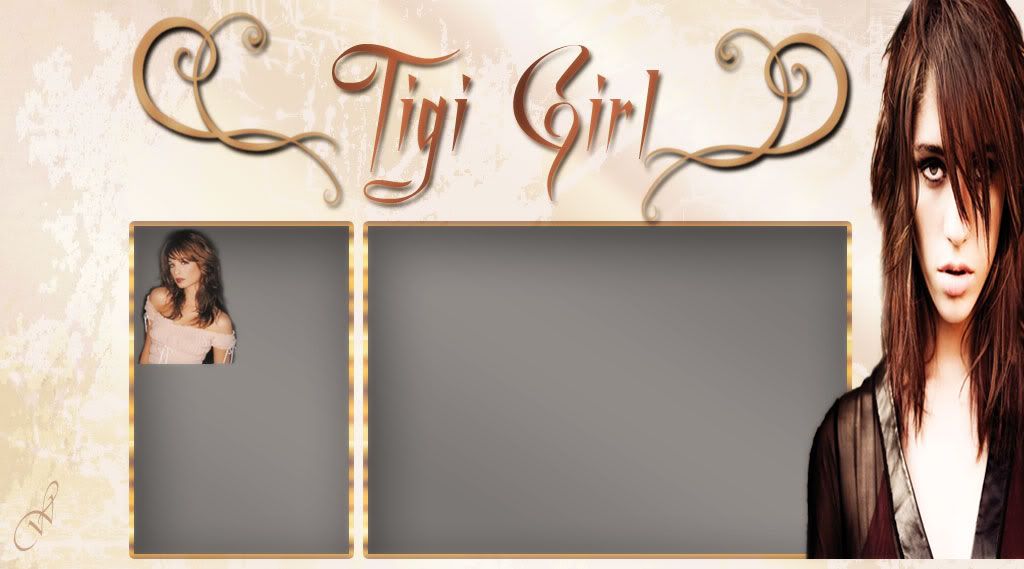 "width="1024" height="569" hspace="0" vspace="40" border="0" align="absmiddle" usemap="#Map" />
The Girl ...
Tigi girl, 21.
Dedicated to Andrew Kalapaca & Steve Tcherkezian

Tuesday, September 12, 2006


I don't know if I say it enough but I LOVE going to the salon! Today was another one of my salon days, oh I need them more often. Okay before I say that, after I left the salon all I kept thinking (besides how much I love this cut and my hair) was "something smells good, what is it?" and later I find out its my hair....one of the products in it smells so great!
Okay now on to my salon day
The weather may not have been the best today, it was dark and overcast....I was paranoid that it was going to rain today, and so far so good it has not, but I'm home anyways.
So I get to the salon and off to the shampoo bowl, I really love those shampoo bowl chairs...that massage feature is pure gold....Now if I could get one for my house...After a nice relaxing shampoo and conditioner its time for the haircut so then I ask what the plan is....answer "a surprise" So I decide okay I'll let him cut it the way he wants to. So I get turned around I have not clue about what exactly is going on, but I can see the length that is being cut off. At first it kinda seemed like a lot, but in reality it wasn't. When I get turned back around I realize that it wasn't as short as I thought, it was still long. So once the front of the hair gets cut then its time for the rest of the haircut.
Then after the haircut comes the blow-dry...isn't it fun doing that? Definately for me, because I just sit there and relax, but Andrew gets a nice workout for his arms...hehe. The amazing thing about it is that he is such a perfectionist when it comes to doing the blow-dry and straightening/flat ironing. He took his time making sure that it was just perfect, no short cuts, he made sure that my hair was straight with the brush and blow-dryer when realistically he could have just used the flat iron. That however means so much to me, to know that he cares enough to do it perfectly means alot. He knows how important having perfectly straight hair is to me and delievers upon that. After the blow-dry and flat iron a final touch on the haircut, and some texturizing, and then voila it's done and then I get to see it,...as it was coming together I was getting excited to see it. Admittingly I was a bit nervous at first to have him do the cut on me....I got the impiression that it would be pretty short, when that was not the case at all. The first time he cut my hair which was prom I never questioned him, I just let him do whatever he wanted to do...and that was a big change, just letting someone completely decide for me the way I was going to look, but 100% worth it...after all I got to be a prom queen/goddess.....the memories. So I think to myself after 3+ years I question the idea he puts forth to me? I won't question him again, after all why should I, I trust him. The end result was absolutely wonderful, I love this haircut soo much! The layers in the front are shorter they reach about mid neck, my layers are also shorter and the back is more of a straight line rather than the v, so something like a u shape. My ends have been texturized as well. My hair has so much movement and it looks sooo healthy, I love it....I won't question again.....after all Andrew is my hair guru.

Sometimes just letting go and trying something new is worth every moment of uncertainty...but trusting the person who intends to make the change to you is the key to it all......change IS and can be good! It definately was today for me!


Remember "It's your hair, who are you going to trust?"
Tigi Girl. e-mail me at tigi_girl@hotmail.com Archives |
|5:15 PM|