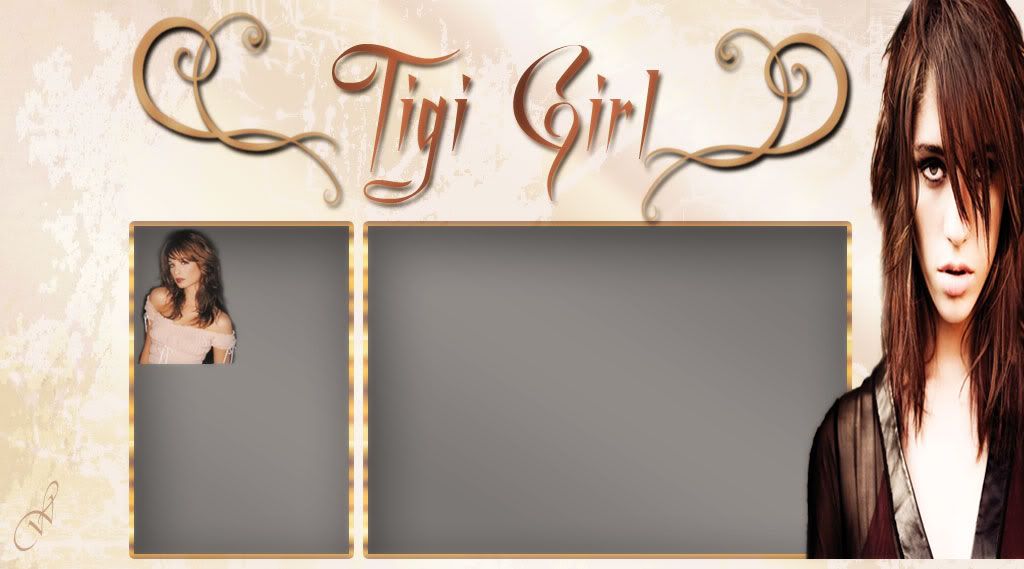 "width="1024" height="569" hspace="0" vspace="40" border="0" align="absmiddle" usemap="#Map" />
The Girl ...
Tigi girl, 21.
Dedicated to Andrew Kalapaca & Steve Tcherkezian

Tuesday, June 06, 2006


Hello again everyone,
I know its been some time since my last post, but work has kept me so busy, and the little down time I have I have been busy doing other things. However I would not be able to stay away too long without writing here.
I wanted to share something with you all, yesterday my site hit the highest per day visits since opening this site, and I was extremely proud of that.
I learned something very amazing today and it totally made my day, my website was able to do something quite extraordinary, it reached a reader in a whole new way....and I am so happy to know that this site did provide influence in the way it did.

I have noticed alot of visitors lately are looking for information regarding easystraight. I have only one thing to say about easystraight....save your hair and your money, this product is not worth it! Go have your hair done by a professional (of course using the interview and consultation sheets I have posted on my site) because its your hair and you deserve the best...well that was more than one thing, but it needed to be said.

So today I go for a visit at Allan Parss, my salon to have my haircut, it has been some time since I last had it cut and I have to say I'm loving this cut alot. I am totally in love with the layers, I think they are so awesome, just love them! Alright I'll come right out and say it, I love having my hair straightened by my stylist Andrew, the man is amazing at doing that. It is totally straight and I love it. Andrew you got me hooked on straight hair!
So to start my visit I get my hair washed, ah those lovely chairs are soooo wonderful, I love it, have your hair washed and have your back massaged, what could be better. I find that part so relaxing, everything just melts away and you feel so relaxed... I want one of those chairs at my house! Then comes time for my haircut, its nice to know that my split ends are gone, I swear it's really irritating when you see them but they are gone now! Then my hair gets blow-dried straight and then flat ironed to pin-straight perfection. Honestly though I've tried straightening my own hair with a brush and blow-dryer and I can't get the technique down, for me its the flat iron all the way. My haircut is fairly similar to my previous one except this time it seems that my layers look different, they seem more defined, and I am in love with them! Andrew calls them "choppy" layers, but I so love them....I like the whole "worn in" look to, definately something really cool. What can I say more, other than I love this cut, it's really cool and I will admit it, I have been playing with my hair ever since I left the salon. I really enjoyed driving down the street with the windows open and having the wind play with my hair.

Having the wind blow through my hair is something that I cherish so much, being able to run my fingers through my hair is also something I cherish. However I greatly cherish being able to look in the mirror and love what I see, and I cherish the confidence that comes along with it. Prom was the first day that I ever truly saw myself as beautiful and it was a day where I finally got to know and feel beautiful for the first time, I had confidence beyond compare that day, I got to be a goddess. I was truly blessed and am eternally greatful......I had a dream and on June 20 2003 it finally came true...I feel so greatful and am so happy that my dream came true, I cannot say thank you enough times. When I go to the salon it's always a reminder of that dream come true. Thank you Andrew for making my dream come true!
Tigi Girl. e-mail me at tigi_girl@hotmail.com Archives |
|9:40 PM|