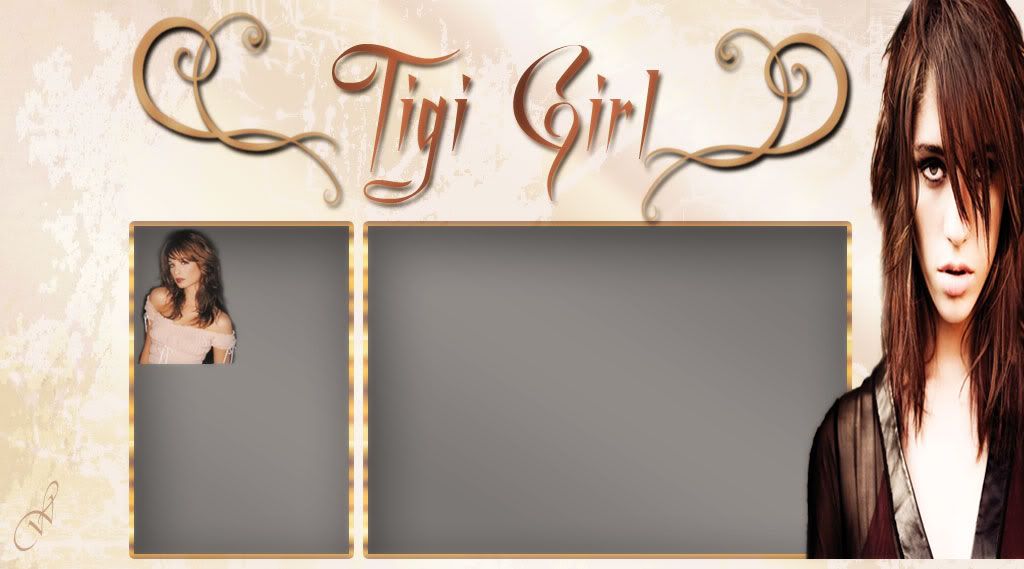 "width="1024" height="569" hspace="0" vspace="40" border="0" align="absmiddle" usemap="#Map" />
The Girl ...
Tigi girl, 21.
Dedicated to Andrew Kalapaca & Steve Tcherkezian

Tuesday, March 28, 2006


What a day...the weather here is absolutely beautiful! I think spring in Toronto is finally settling in! So I start my morning with a trip to Allan Parss salon &Spa...ah what a treat it is to go there..I love going there!!!!!! I love my team!!!!!!!
So the beauty filled morning begins....I get my eyebrows done, I just love it when they look so beautiful and are shaped to perfection, that beautiful shape that just opens up the eyes and frames them so well, it takes such skill and precision, Jessica you are the BEST!!!!! Next after that I get to have my hair washed, ah those chairs with the massage as golden, totally relaxing and great to have,...I mean where else can you go for a treatment like that? After a lovely and relaxing shampoo+conditioner it's off to get my hair cut.
Andrew, what can I say about him? The man is a hair guru! First I get more face framing layers, which turned out really nice actually, I love playing with them, pushing them forward and swinging them back...okay I admit it, I LOVE playing with my hair....the truth came out.....then my hair gets blow-dried, straightened with a brush and blow dyer and on top of that with the flat iron....of course the flat iron for that perfect pin straight sleek sexy straight look. Then on to more cutting. So we decide that getting rid of a bit of the length would do to make my hair better....it's been acting stubborn and has become pretty damaged, so losing that bit of length, like maybe like 2inches really helped and it looks totally awesome! I swear I thought I'd have lost more, but it's still nice and long! So after the haircut is done I get to take a look at the overall look...and it's totally awesome, man my hair looks great....no more split ends a nice sleek look, ah no split ends....I'm so happy it looks totally awesome! Oh my gosh the conversation of pre-prom hair...Andrew you made the magic happen on prom, after that day I was never the same, you are a hair guru!
It's really lovely to feel beautiful, walk out start listening to my ipod and feeling on top of the world, which is one of the greatest feelings in the entire world. It was like I was walking with my head held up high, I was like a total sexy goddess, and I felt totally wonderful. It was really nice to feel that way about myself again. It was nice to have the confidence back up and through the roof, it's an amazing feeling and it's so powerful...I mean to walk into a salon a mess and walk out a goddess, it's an awesome gift!
The day did not go by without some inspirational and touching words....when one can teach another it is a beautiful skill and to share one's knowledge, one's skill and one's passion is something beautiful and special beyond a compare....more people should do it...
I have to say, it's one thing to call oneself a guru,but what validity does that have?
If you are called a guru, it is something special, for to be called a guru entail skill, passion talent and sharing of one's gift....by far better to be called a guru than be a self proclaimed one...
Tigi Girl. e-mail me at tigi_girl@hotmail.com Archives |
|7:49 PM|