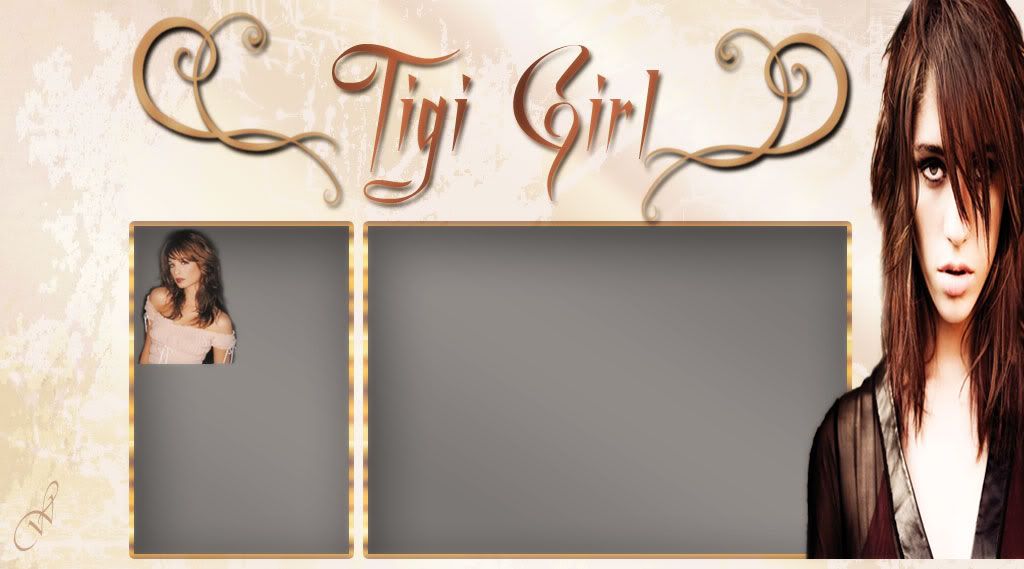 "width="1024" height="569" hspace="0" vspace="40" border="0" align="absmiddle" usemap="#Map" />
The Girl ...
Tigi girl, 21.
Dedicated to Andrew Kalapaca & Steve Tcherkezian

Tuesday, October 11, 2005


I was gathering thoughts today about my next entry and of course fidling with my own hair (as always) I though what about some do's and dont's, I haven't done that in a while and of course they are always growing (the list goes on and on) but I thought heck why not! Then as I came to check my site I found out that
www.allanparsssalon.com
has been updated! Oh my gosh there are pictures of the salon up...and yes there are pictures of the famous shampoo bowl chairs! Man I can't wait until my appointment...enough to make a birthday girl happy! My birthday is next week! Ah and it's my champagne birthday! Oh I do want to add, despite the fact my hair isn't exactly co-operating right now (split ends are here!) it's actually perfectly straight today, despite the prevailing weather that was like humid and drizzling rain! Rain is not good for straightened hair! Umbrella's up! Okay so seeing my stylists website up (it looks awesome so far!) inspired me to write something today

Some do's and don'ts

Do...have your haircut regularily it helps aliviate those ugly split ends that just never seem to go away!

Do... use a heat protectant like Bedhead's Control Freak serum (best product in the whole world! I love TIGI!) to protect your hair against the heat of the blow-dryer and the iron

Do... use shampoo's that are acid balanced, (which is with a ph of 4.5-5.5) this way the mantle of the hair is restored to the correct acid level, which is 4.5-5.5 (yes it's slightly acidic)

Do... use a hair treatment (I recommend Bedhead's Chocolate Head or Bumble & Bumble's Deeep) once month (at least) if you are using heat styling tools often

Do.... use a clariffying shampoo at least once a month to remove any product residue or build-up....clean hair is easier to style and work with!

Do....ask your stylist/technician for product advice, remember your stylist/technician can recommend the best products for your hair type and condition

Do...use a professional ceramic flat iron (not ceramic coated) with a temperature control. You want to know how high the iron is and you want control over the temperature you are using, ceramic elimates heat spots, gives even results and reduces repasses...plus if you want professional results you gotta use what the pro's use!

Do...use professional salon brand products...no drug store stuff.....I recommend anything Bedhead! Other names include Bumble and Bumble (Andrew's fav) Redken (Steve's fav), AG, Abba (if you like the smell I don't ) and many many more! I know that TIGI (Bedhead) products are acid balanced, most salon professional brands are.

Do...have consultations before allowing a potential stylist/technician to perform a service for you....you want to make sure that your views are clear, that you understand what the stylist/technician is telling you and for those of you meeting that person for the first time you want to make sure they have the skill and creative talent you are looking for...no point in going to a stylist who specializes in classic cuts when you want trendy and funky.

Do... read my posts! Seriously they have so much information to help you the client, and to guide you on your beuaty journey...there are reviews, how-to's advice and if there is something you are dying to know about haircare or anything hair and it's not here write me and I'll be glad to post something for you (yes I'll do the research)

Do.... thank your stylist/technician for a job well done, let them know that you love what they have done....

Now the don'ts

Don't...brush wet hair! You will destroy the hair badly,by the way I mean not to brush the hair with a brush you can use a comb, the ones with teeth
Comb has teeth, brushes have bristles (just to clear that up)

Don't...use a protein (hair treatment) more than once a weak, too much protein is not good for the hair....remember hair needs a balance of moisture and protein

Don't...use one of those wet irons (that claim they can straighten your hair while wet) they will destroy your hair...read my article on it...it will cause the hair to rupture and break over time! I'm sure you don't want your styling tools altering that great cut right?

Don't...attempt to TR or vertically smooth your hair at home, (don't even try easystraight, remember my post easystraight= easy disaster?...that product has done so much destruction to people's hair!) go out there and research a technician and get it done right!

Don't...allow just anyone to TR or vertically smooth your hair, you need to sit down and do your research and read some great articles here and on Steve's site
www.verticalsinhair.com
and then have a consultation to rule out possible technicians...TR and vertical smoothing is not about applying, hoping and praying it comes out okay, it's about understanding the science behind the art!

Don't...colour your hair at home...best to go see a pro, it will cause less damage to your hair, and remember if you mess it up at home the prices for colour correction start at $100 and go up,that $7 box of colour isn't so cheap now is it?

Don't...iron wet hair...it needs to be fully dry before you start ironing it!

Don't...store your hair care products in the shower...it's a humid environment and products should be stored in a cool dry place. Hence why mine are stored in my room!

Don't...pick at your split ends, you run the risk of making them worse, get the ends cut (the split end needs to be cut off completely to prevent the hair from spliting further up the shaft)

Don't...expect a carbon copy when you bring a picture to your stylist for a cut. Remember your hair and face shape may not suite the cut, it's your stylists job to tell you whether the cut will work for you or not and if it does s/he will taylor the cut and make it right for you!

I think this will suffice for now..considering it's already one minute to midnight! I do hope that this helps you out, or refreshes your memory on some hair care rules, who knows it may have taught you something new (I hope) Write me anytime for answers to any questions, I may not have them all in my head but I will find out for you!


"Remember it's your hair, who are you going to trust?"
Tigi Girl. e-mail me at tigi_girl@hotmail.com Archives |
|10:28 PM|