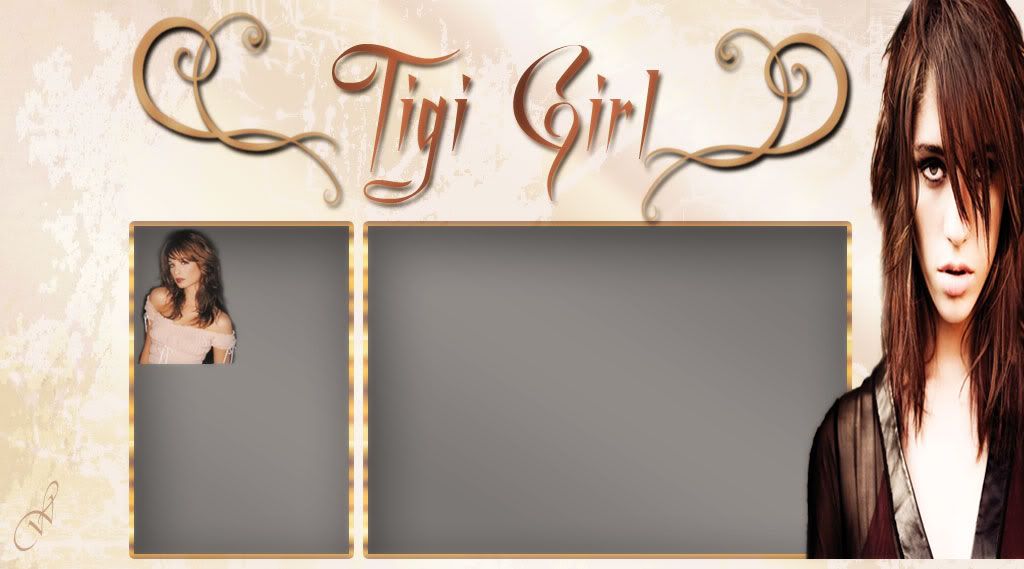 "width="1024" height="569" hspace="0" vspace="40" border="0" align="absmiddle" usemap="#Map" />
The Girl ...
Tigi girl, 21.
Dedicated to Andrew Kalapaca & Steve Tcherkezian

Tuesday, October 18, 2005


Hello again everyone, today is October 18, 2005, two days before my birthday (October 20) and boy did I have a super fun, totally great day today....yup you guessed it, I went to the salon (Allan Parss salon) today! (I even got hit on less than 5 minutes after leaving the salon!)Of course as with every trip there I always end up learning something new and I think everyone can too....
You know it's really great to have so much attention paid to you and to feel so important, that's one of the things that I love about going to the salon. All the attention that I get from the staff is really great and it feels so amazing, but let me talk about my day too.
First things first I get there, and it's off to do my eyebrows (they were getting busy) ah after many times it barely hurts...plus Jessica is super good at doing it and she pulls the strip off really fast so it hurts a lot less...what would I do without you? She's really awesome at doing eyebrows and I'm glad that she was the first person I entrusted my eyebrows to...only the best!Jessica you are the best and the only person I trust to do my eyebrows...and should I do colour someday I'll come see ya for it!
Next it's time for the haircut...but not without going to get my hair washed and being at those lovely ultra -cool and relaxing shampoo bowl chairs...I'm telling you one of those chairs is going to end up in my room...always great to make you relax. You know what else is cool, having someone else wash your hair...it's just like "yes, I don't have to do it to myself" and it totally feels sooooo relaxing! Definatly a super cool treat for me!
After that I get my haircut, man Andrew you are so talented! You are a total hair guru (I've been saying that for so long....since the first time you cut my hair!) You are the best, best stylist in the whole world! The haircut looks totally sexy, fit for a goddess of course, which totally explains how I feel today. I love this cut...though similar to my previous one, it does look different, the layers do, plus great call on making the side/front pieces a bit shorter, I like the length you made them...now asking you to make them that way again after my hair grow might be a bit of a challenge, but I trust you. Also I love it how my hair was straightened with the brush and blow-dryer first and then with that super cool iron (which I'm going to be the first to know when the salon starts selling it...wink wink) my hair is as straight as a pin and I love it! I cannot stop touching it! I love my hair!!!!!!!!!!!!
I had a super great time at the salon today, I don't think I've laughed so much or so hard as I did today, it was so much fun and all smiles......it really made my day. I love it how I can tell my secrets and know that they will not be repeated again.
I must confess (yes I'm aware of 1-888-2-confess, where you confess something to Madonna) that I wasn't having that great of a week, last week my confidence got hit a bit on the hard side and I lost some of it, but today I got it back......thank you Andrew and Jessica! You know it's funny how one's confidence level can go up and down, how quickly it can change......I took quite the hit and I wanted so much to get my confidence back...I wanted to feel beautiful again and of course Andrew you did it! I have to say it means so much to me, more than you will ever know and maybe someday I'll be able to tell you about it...
My birthday is two days away and I have to say that today I got a very special gift...first of all I feel totally wonderful about myself and I'm totally glowing! I'm smiling like crazy and I feel super beautiful...like a total sexy goddess! My eyebrows look awesome (thanks Jessica) and my hair awesome too (thanks Andrew).......Not only do I look good and feel good, but I realized that when I go to the salon I don't just feel like a client, I feel like a part of the "family" you know important, special and cared for. It's a wonderful feeling and to have the staff make me feel so important means alot to me....It's like when I'm there and they are performing a service on me, no one at that time is more important but me, it's all about me. I feel so overwhelmed with joy.
I knew I couldn't escape writing this post without having the tears come on......I never say this much but it does feel so good to feel beautiful, it really does....I remember pre-prom and I remember how much Andrew changed me that day...I swear I never felt so beautiful as I did that day, for the first time I saw myself as beautiful. It's nice to go to the salon not feeling so great about how you look and walking out feeling like a million and being so well cared for. I know there are not many stylists and people out there like that but I'm glad I found people like that.
Andrew you not only a awesome stylist, but you are a great teacher.......you have taught me so much, and thanks again (you may be hearing this for eternity) for making my dream come true on prom...words cannot express what it meant and still means to me, I feel so blessed, it changed me and my life forever. I'm sorry I've taken a lot of your fashion ideas ;) they are just so good!

I look great and I feel great.....thanks again Andrew and Jessica for the totally awesome salon day! ~

Andrew you and your staff are what all people in the beauty industry should be like, but you and your staff will always shine above and beyond the rest!
Tigi Girl. e-mail me at tigi_girl@hotmail.com Archives |
|9:47 PM|