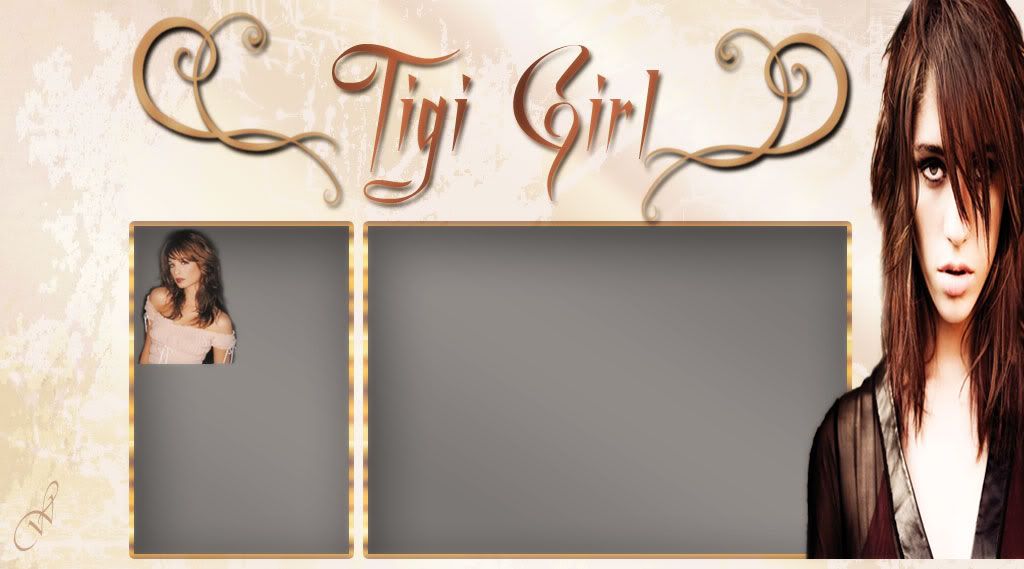 "width="1024" height="569" hspace="0" vspace="40" border="0" align="absmiddle" usemap="#Map" />
The Girl ...
Tigi girl, 21.
Dedicated to Andrew Kalapaca & Steve Tcherkezian

Tuesday, September 06, 2005


Hello again everyone,
It's been a while since I have written, work has kept me super busy to the point where I lacked much sleep. I am back, and today I thought, hum.....I've talked alot about TR, but what about vertical smoothing, or smoothing services(l'oreal's x-tenso, rusk anti-curl, redken's vertical etc)....they are still quite popular and a great option for those who want to reduce the curl, volume and frizz. So let's talk about them shall we?
Vertical smoothing or smoothing service basically does just that to the hair, it smoothes the hair, for people who want to reduce or better control their curl, frizz and excess volume this is a great option. This service does not straighten the hair, but smoothes the cuticle, it makes the hair more manageable, for those of us with curly frizzy hair you know that it can be a struggle to control hair, especially on those humid or damp days! If you want more manageable hair while still keeping your curls this is definately a service to try out, remember if you want pin straight hair with no frizz and no curl, TR is a great option, but if you want the curl and just more manageable hair with less frizz vertical smoothing is the way to go.
Regardless of whether you are having TR or vertical smoothing you do have to take the same precautions, with vertical smoothing however there is no use of a flat iron (since the hair is not being straightened, just relaxed) so bends from the iron are not a concern here. However having said that, there is a risk of getting bends, bends from the chemicals coming in contact with the scalp......this is an OFF- SCALP application, meaning that the first solution should be applied at least a 1/2 inch to an inch away from the scalp. If the solution does touch the scalp the client may (and in most cases does) feel burning and a heat sensation, this can occur both during and after the service. You want to find someone who is experienced and well versed with chemical services, especially chemical straightening/relaxing, you do not want to be some technician's "learning tool" you want the best and you do deserve it so take your time and do your homework and get some consultations!
What to look for?
Remember the consultation for TR is pretty much the same for vertical smoothing, you want to be asking the technician questions and then they should be asking you about your hair's history, I will post the TR consultation questions again below, they apply for vertical smoothing as well.

Do you use different relaxers for Caucasian and African-Canadian hair?
Are you familiar with and have you used relaxers?
How long have you been doing sodium hydroxide,, guanidine calcium hydroxide hair relaxing?
What is the name of the chemical straightener ingredient you'd be using on my hair?
Why did you choose to use this particular chemical relaxer/straightener/TR product? What is the difference between sodium hydroxide, calcium hydroxide and thioglycolate straighteners?
Are there any precautions I should be aware of before and after a hydroxide hair relaxer?
How long have you been doing Thioglycolate hair straightening?
How do you affect the hair structure to go from curly to straight, chemically and thermally?
I heard that there is another kind of bend that occurs; when the hair is stretched or combed, the new growth could be pulled out of the pores causing a bend at the root. What causes that?
Are there any precautions I should be aware of before and after a thioglycolate straightening/TR?
What is the reason not to wet or shampoo the hair during the 48 to 72 hour after a TR service?
What does pH mean to me?
Do you recommend I use a specific shampoo, conditioner and treatment products? What is the pH of these products?
Doing a hair relaxing/straightening/TR on hair that shouldn't be done to begin with, how do you determine that?
Copyright
www.verticalsinhair.com
Steve Tcherkezian

Those questions are important as the answers will help you determine whether or not the technician you are considering is versed with chemical straightening. There is more to it than this however, you've asked the questions and now it's time for your technician to ask you some questions....your technician should perform strand tests to test your hair's elasticity, porosity and structure, he or she should also ask you what you have done to your hair, for example, have you had any colour services whether in salon or at home? have you ever had any chemical services besides hair colour such as a relaxer or perm? if so when was the last service performed? REMEMBER THE ONE BIG RULE.......THIOGLYCOLATE AND SODIUM OR GAUDIUM HYDROXIDE (LYE OR NO LYE RELAXERS) DO NOT MIX.... AS LONG AS THERE IS HAIR ON THE HEAD THAT WAS TREATED WITH SODIUM OR GAUDIUM HYDROXIDE THE HAIR IS NOT TO BE TR'D OR VERTICALLY SMOOTHED WITH ANY PRODUCT THAT CONTAINS THIOGLYCOLATE...AT THE POINT WHERE PRODUCTS OVERLAP THE HAIR WILL "MELT" GIVING YOU A "CHEMICAL HAIRCUT".....I made that quite clear now right? So even if your technician does not tell you that or ask about your hair's history you know this now okay? Good.....
Now for a step-by-step guide on the X-tenso process I am copying a post from
www.verticalsinhair.com
, here it is
Here's the general instructions for the X-Tenso Smoothing Service:
1- Shampoo gently, towel blot, remove 80 to 85% of water.
2- Apply scalp/skin protector crème to hair line and ears.
3- Apply 'Presifon' (Presifon helps even out the porosity level of the hair.) to the previously X-Tenso'd or on porous sections of the hair. Comb through,, remove excess moisture. Keep in mind, experienced stylists do not necessarily need to use Presifon. For instance, I use X-Tenso as my primary hair straightening product, however,,I use other high quality hair care products instead of Presifon and deliver the results I expect to deliver.
4- Part the hair into four quadrants.
5- Part one inch sub sections, use the left hand as a board and apply the X-Tenso. Use forefinger and index finger and slightly press on the applied sections during the application process. This helps for even distribution and helps make the hair straighter.
6- Apply X-Tenso by using the applicator brush. Start from the nape area first,, and then move towards the crown, process and move to front section. The entire application should take about 10 minutes. Do this in an area where the prevailing temperature is around 70 to 72 degrees Fahrenheit.
7- Process X-Tenso for 10 to 15 minutes. Test the hair to see whether the hair is softened and ready to be rinsed. If so, rinse thoroughly for 5 minutes with warm water; not too cold and not too hot. Keep rinsing until the water runs crystal clear. DO NOT shampoo.
8- Towel blot gently, remove 80 to 85% of the water from hair.
9-Fill the applicator bottle with the "fixing neutralizing lotion"; about 100 ml.
10-Apply and comb through half of the "fixing neutralizing lotion". Wait 2 to 3 minutes. Apply the other half of the "fixing neutralizing lotion". Do this fairly fast. Total time for the process and appliction from start to finish should not exceed 12 minutes. Hair must be in a straight position throughout the neutralizing process.
11- Rinse (DO NOT shampoo) thoroughly for 5 minutes. Towel blot. Apply hair Treatment. Leave 10 minutes. Rinse - Style.
12-Do not wet or shampoo the hair for 72 hours.
Despite what many technicians say the hair needs about 72 hours to harden and lock into it's new position, some technicans say 48 hours, but people's hair varies and some hair types take longer to harden than others, so it's best to wait 72 hours before wetting or shampooing the hair, if not you run the risk of having reversion.....
I do hope that this helps you all understand vertical smoothing a bit better and just a reminder the above process instructions are from L'oreal's X-tenso, which is a salon only service, the posted instructions were meant to educate you the client as to how the procedure should be done so that you make the right decision in choosing a technician.....
Tigi Girl. e-mail me at tigi_girl@hotmail.com Archives |
|10:41 PM|