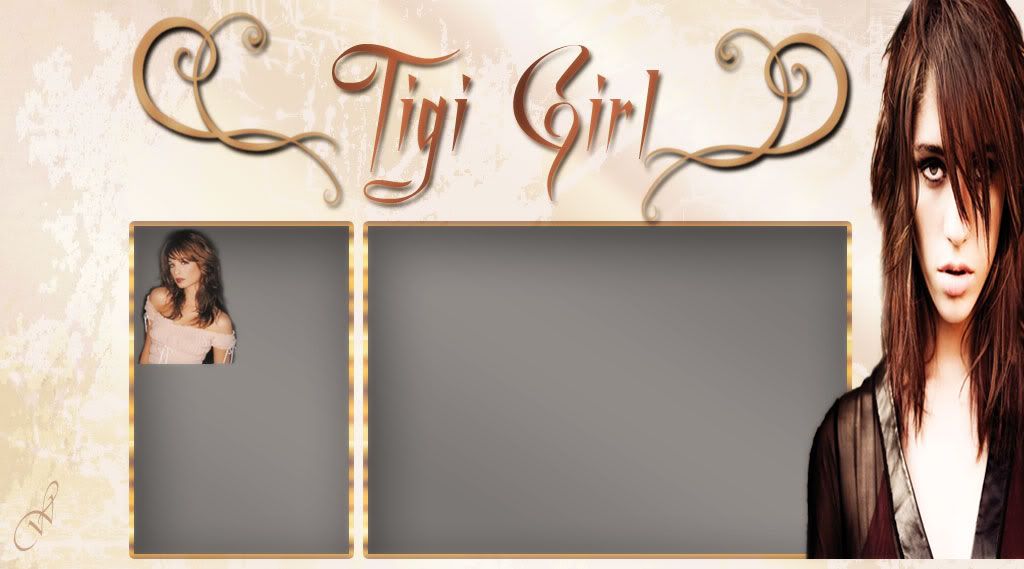 "width="1024" height="569" hspace="0" vspace="40" border="0" align="absmiddle" usemap="#Map" />
The Girl ...
Tigi girl, 21.
Dedicated to Andrew Kalapaca & Steve Tcherkezian

Tuesday, August 23, 2005


Question: My hair seems to break very often and I'm not sure why, is there anything I can do to make my hair stronger. I colour my hair and flat iron it often.

Answer: Well let's begin with discussing the factors of hair breakage, how does the hair break or how does a split end occur? It begins with the hair becoming damaged and that can be due to numerous factors, heat styling, environmental factors, chemical services etc. Once the hair is damaged the cuticle becomes damaged and it begins to wear away (there are about 8-12 layers of cuticle on a single hair. The cuticle is the hair's "protective outer shell" it protects the cortex (the interior) of the hair from damage. Once the cuticle wears away the cortex becomes damaged, the cortex again is the interior part of the hair, the part that holds the hair together. Once the cortex is damaged the hair splits, thus the split end and then eventually that will break off.
Next when you use heat styling tools it is important tot use a products that protects the hair from the heat, I use Bedhead's Control Freak serum and Catwalk's Fashionista Smooth and Shine, both incredibly great products. Both products protect or create a "buffer" or "shield" so that the heat does not damage the hair as much. It is important to note that heat will damage the hair but the use of a heat protectant will minimize the damage. The difference between the two products is that Control Freak is great for people with curly frizzy hairwho want to tame frizz or straighten the hair, Smooth & Shine is great for people with colour treated hair and it blocks UV. The products are meant to be used BEFORE you apply any heat to the hair, so before you blow-dry!
If you are going to use a flat iron, use it with caution....make sure that it is a ceramic - NOT cermic coated. If it is ceramic coated you run the risk of having the coating peel off, and it can peel off while you iron your hair, so you may end up with the coating in your hair....yuk! In addition to have a ceramic iron ensure that there is a temperature control and that you set it according to your hair type...in the instruction booklet the temperature for each hair type is listed.
Colour your hair in the salon!- People try to save money by doing it themselves at home and sure those infomercials and commercials make you think that you can do it at home....ever wondered why there is a salon service called "colour correction", yup its for people who think "hmmm I'll save myself the cost of going to the salon to colour my hair and pay $10 for a box of colour I can do at home, it looks easy" - and then they mess it up and end up in a salon paying over $100 to fix the colour! $100 is the STARTING price for colour correction in most salons! Having hair coloured in the salon also allows the colour technician to adjust the formula to your specific needs and hair type, so they use just the right amounts of what they need. Instead home colour kits use a high volume ammonia you probably don't need but has to be that high so people can come close to achieving the colour on the box - if they do.
It's also important to have your hair cut on a regular basis, most say every 6-8 weeks, which is about every month or two, but I go once every three.....this is something to discuss with your stylist, who can help you decide the time intervals between cuts. If you do not get regular haircuts you will notice the breakage more...here's the deal, most times split ends start well at the ends, and they make their way up the hair shaft, so what starts out as a tiny split end can turn into a 1 inch split end.....the longer you go without having your ends trimmed the worse the split end is going to get, the trim basically stops the split end from going higher, plus the hair looks awsome after a cut..those perfect ends I so love!!!!! In genereal the hair looks healthier if it is cut regularily.
I also suggest using a protein treatment for the hair, use it max. once a week....remember hair needs a balance of moisture and protein, so too much protein is not good for the hair! (Hope that stops you from using the protein treatment everyday....use it everyday and you will make the hair more brittle and prone to breaking....balance is key! So once a week max okay? Glad we settled that one =) ....) Some protein treatments I recommend are Bedhead's Chocolate head...this is a fav of mine, smells awesome....just like chocolate (don't eat it, but it may make you want a chocolate bar or you might be smelling your hair more often) this is in liquid form. I have used this product and I do love it, it's easy to rinse out and does not weigh down the hair. Treat Me Right also by Bedhead is a cream form instead, it's a "hair mask" I have also used and like Bumble and Bumble's Deeep, it's a cream formula and it also rinses out easily....it does not weigh down the hair much.....maybe it's me but mine seems a bit more weighed down when I use it, but I still love it. They are all good choices it's a matter of preference which to choose.

I hope that I have helped you all better understand breakage, with this I would like to add that there are other factors that can cause breakage (or weak hair) some medications have effects on hair and sometimes hormonal factors come into play as well as health conditons. I have suggested what I did because in my opinion (with the information that I received) it was an issue of over and improper use of heat styling tools (other factors were considered)
I hope this article was of help and informative...

Have a great hair day always.....
"It's your hair, who are you going to trust?"
Tigi Girl. e-mail me at tigi_girl@hotmail.com Archives |
|9:37 PM|