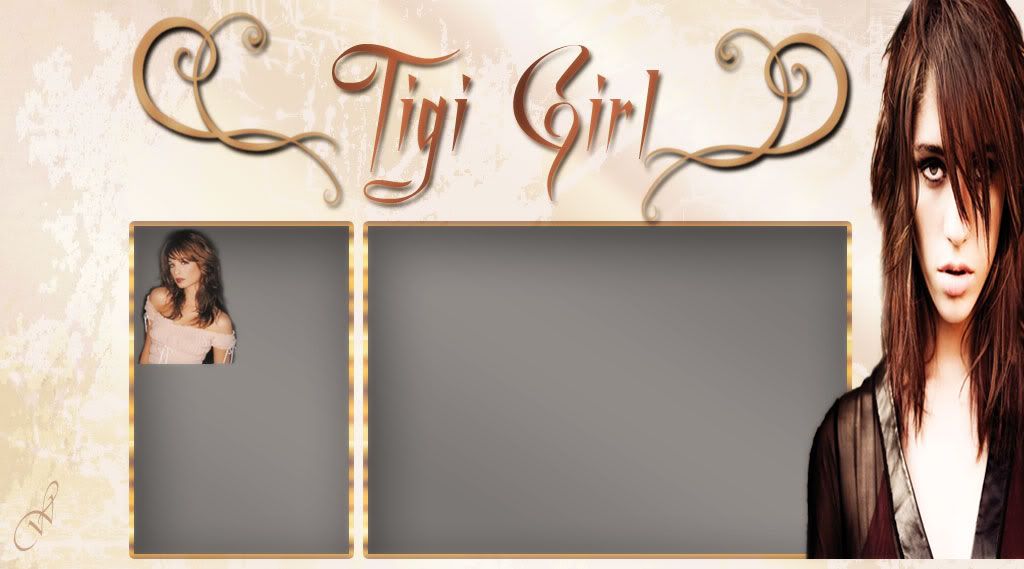 "width="1024" height="569" hspace="0" vspace="40" border="0" align="absmiddle" usemap="#Map" />
The Girl ...
Tigi girl, 21.
Dedicated to Andrew Kalapaca & Steve Tcherkezian

Tuesday, July 12, 2005


IT'S MINE, IT'S ALL MINE AND IT LOOKS SO SEXY! Okay so you probably guessed it, I went to the salon today ya!!!! So after about three months I finally got to go back to see Andrew(my stylist) and Jessica (my esthetician) at Allan Parss salon, I had a super great time! It had been a while since I had some pampering and some fun, work is so stressful sometimes, and it's nice to get away from the craziness of the world and be pampered every so often. So I'm gonna tell my story to you all...and of course a lesson will follow......
So first thing to get done is my eyebrows, seriously not having coffee before hand really makes it hurt less. Aparently caffine makes the skin more sensitive, and I tried and tested this one and it really hurts a bit less if you skip the caffine. Okay so after my oh-so-awesome-looking eyebrows were done, it's time to go to the shampoo bowl....ah those chairs are sooooo nice, where else can you go to get a back massage while your hair gets washed? I have to admit I love those chairs and I want to take one home (I told both Andrew and Jessica I want one to take home.......) It was just so nice to have a back massage, mmm....I'm still feeling it. I do not think I noticed before but it's so nice to have someone wash your hair for you....I loved it, it was nice I got to lay back and relax......so after the shampoo it's off to get my haircut........I finally got rid of those nasty split ends that were bugging me sooooo much, it's great to see freshly cut hair, no split ends, just a nice clean look. So I can't help it I have to talk to my stylist as he cuts my hair, I remember when he cut my hair the first time, I was dead silent and now I can't stop talking......so what does it look like? (hehehe I'm in love with it) the longest piece stops where my bra stap is, so that's about the bottom of my shoulder blade with "choppy"(says Andrew) layers.....I'm in love with my hair again! It's all mine and it's so amazing, I haven't been able to stop looking at it and shaking my head around just so feel how soft it is. I love these layers it's just incredible, the whole cut is soo beautiful, I'm out of words to describe how much I love it! Oh ya it's straight (as always) too....the layers just look so beautiful, and my hair is super soft and I can't keep my hands out of it! I love touching it and looking at it,it's like its so unreal, so like perfect. I had such a great time, the staff was so wonderful to me, Jessica and Andrew are truly the greatest, and are awesome at their art, passionate about their work and it so shows in the results.
Now for the little lesson, I'm going to be honest and say that I have not had the greatest summer, I'm working and I guess work is okay, stressful at times but it's not to bad, but the past few weeks I haven't really been happy, just kinda felt down, and I could not wait for today.....today I felt happy again, the smiling face is back, and with it came some tears of joy....honestly I just feel so self-confident today, I feel sexy and beautiful today.....and Andrew and Jessica made it happen. They are honestly so caring about their clients and always go that extra mile for their clients, I always have a great time and a great laugh and learn a little something new. It's truly incredible what some attention, great eyebrows, great hair and wonderful people can do to a persons self-confidence and overall mood. All the little things don't go unnoticed, clients do notice when you go that extra mile, I know I do, just smiling does something but the quality and passion poured into the work created makes a large difference. So to state the little lesson more clearly, as stylists and beauty industry professionals you have the power to make a person smile, you have the power to make someone's day, to turn someones day around, to make a not so great week turn into a day of fun because they saw you and you did an awesome job for them, you went the extra mile. It's a very incredible gift I think to be blessed with, to be able to make someone look awesome and feel awesome is something special, and not to be taken for granted. When someone looks good and feels good their is no telling how far they can go, for when the self-esteem is up, things seem possible. To relate the last sentence to me, today after going to the salon I felt so confident I went into Holt Renferew (I've been in there before but don't go in their very often) and was going through the racks on like every floor! I went on every floor! It was so great! I got to see everything, the Gucci, Prada, and Armani and Dolce & Gabbana...oh my that was fun! and then I bought some lip gloss (the sales lady was awesome and really nice) So you see, the confidence they gave me allowed me to feel that I could walk in Holt's and shop without people just staring (oh and I should add, I also bought a Playboy top). I can't stop looking in the mirror, but when I do I just smile, I saw the love and passion that went into the work done for me and I'm overjoyed and out of words to say what it meant to me, again it was the first day in a few weeks that I really felt happy or good about myself. I do feel really lucky to have met such a great team of people, everyone at Allan Parss is good to me and I do appreciate it.....trust me going to Allan Parss is not just a trip to the salon, it's an EXPERIENCE! The pampering and care is beyond anything I've every had, and the staff are so wonderful, if there was an award for salon of a lifetime, it would definatly go to Allan Parss and the same for the most amazing staff......okay the best person to do eyebrows is definatly Jessica and the best hair stylist is definatly Andrew...... there now they get a little award, recognition right here on my site. So now do you (the beauty industry professional) see what you have the power to do? It's an amazing gift to have, few are blessed with it, so when it's bestowed upon you realize you are lucky.....you have the power to make dreams come true.....I had one.
Tigi Girl. e-mail me at tigi_girl@hotmail.com Archives |
|5:56 PM|