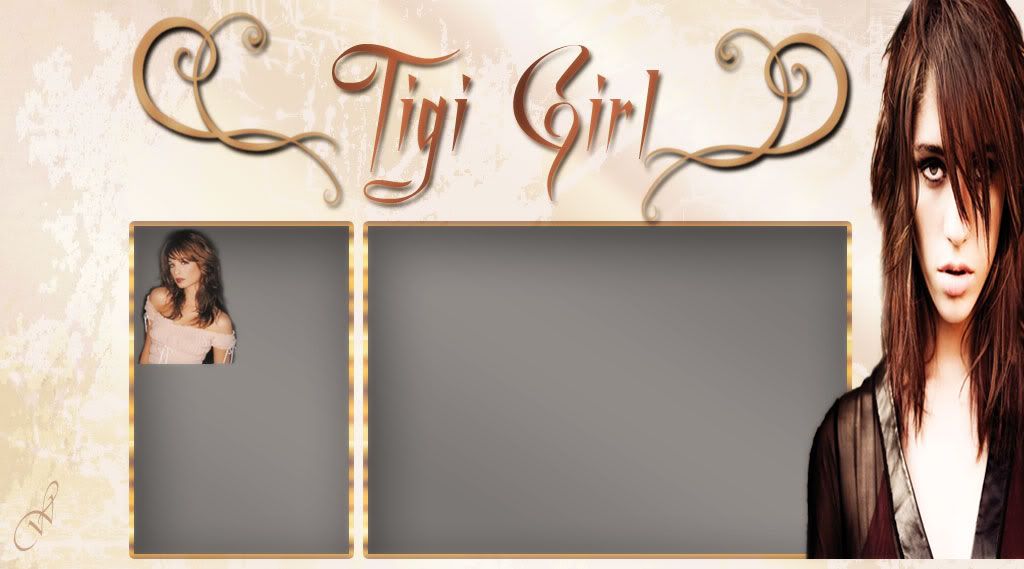 "width="1024" height="569" hspace="0" vspace="40" border="0" align="absmiddle" usemap="#Map" />
The Girl ...
Tigi girl, 21.
Dedicated to Andrew Kalapaca & Steve Tcherkezian

Monday, July 18, 2005


Tonight I'm going to do a product review, yup a product review.....When I went to the salon I bought some Bumble and Bumble Deeep (no that's not a typo it's three e's) It's a deep treatment, protein based. So I tried it today, and I must say that I liked it. It is cream based so it's not a liquid, great for keeping it in place and it's also easy to wash out (unlike L'oreal's Lisse Extreme, tried it once and I found it so hard to wash out!) Basically what you are supposed to do is shampoo your hair and then apply the treament, but my stylist told me not to apply it to the roots. Then let it sit for about twenty minutes, it's a good idea to cover your head, weather with a bag or a shower cap and if you can get a hot towel on top of it it' s also great. Remember that heat opens the cuticle and this will allow the product to get into the cuticle to the interior of the hair. I covered my hair and then applied a hot towel on top of it and let it sit for about twenty minutes (as per the directions) then once I was done I washed it out with cool water, the cool water helps to close or "seal" the cuticle. I liked the product alot again having it be cream based kept it in place so it was not leaking or running and it was easy to wash out. As for my hair's condition, it's alot softer than it was, easy to comb and manage. I found it a bit easier to flat iron my hair today, my hair seemed more tame...but remember I just had a hair cut a couple of days ago. My hair also seemed to have more shine to it, so I was overall pleased with it. Again this product is protein based so it is only to be used once a week, I'm going to keep using it and let you all know about my hair's condition as I continue using the product. I do flat iron my hair alot, so I do notice that my hair, ends especially tend to dry out quickly and my ends splie rather quickly too (I hate split ends) so let's see if the product continues to help me hair. So far overall I love the treatment, my hair is soft, shiny and more manageable. Definatly give it a try...they even have small size bottle's they are like sample size, so you may want to give them a try too.........
So Bumble and Bumble's Deep get's my stamp of approval! Still do not doubt I love TIGI all the way and I am such a TIGI Girl!
Until next time, remember It's your hair, who are you going to trust?
Tigi Girl. e-mail me at tigi_girl@hotmail.com Archives |
|11:31 PM|