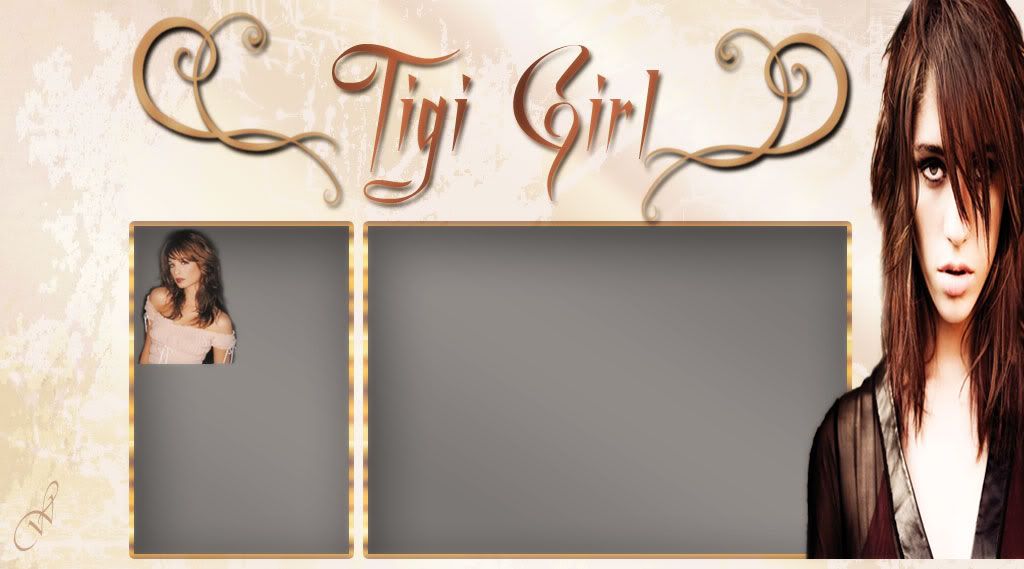 "width="1024" height="569" hspace="0" vspace="40" border="0" align="absmiddle" usemap="#Map" />
The Girl ...
Tigi girl, 21.
Dedicated to Andrew Kalapaca & Steve Tcherkezian

Sunday, June 26, 2005


Hello everyone, I've been away for some time, and if you were wondering what I have been up to (besides thinking about hair at work and talking about TR with some co-workers) I've been working like crazy...I have some pretty crazy hours, thank gosh I don't have a shift past midnight (except maybe Canada day)so that's good, and I've been listening to Backstreet Boy's new album "Never Gone" I love this Cd...okay I'm a big Madonna and Backstreet Boys fan....now you know. Okay now let's talk TR
So you just had a TR or vertical smoothing service and your technician is talking to you about products, or maybe you just had a consultation and the products issue came up or maybe you are thinking about TR and wondering about the aftercare....well I know that technicians tend to recommend some product or other to their client after they have a chemical service but I know what you are thinking..."do I really need this or are they trying to sell me stuff?" ah well wonder no more I got some answers =) So you are thinking about TR or vertical smoothing and obviously products for aftercare cross your mind or enter the conversation, here is what you need to know.
First thing is choosing a PROFESSIONAL SALON BRAND product....my ultimate favourite is anything TIGI (Toni & Guy, who also created Bedhead and Catwalk products, Bedhead is my ultimate fav) Steve (TR Guru) loves Redken......so now that leads me into the next part...
After one of these chemical services you need to use ACID BALANCED products....but "what does acid balanced mean?" you wonder, well it means that the product has a pH level of 4.5-5.5 (this is the mantle of the hair's pH level) so why the pH level, 4.5-5.5? Well when you wash your hair, regardless of the chemical services you have or have not had (for all my virgin haired girls and guys out there) the hair's mantle has a pH of 4.5-5.5 and the mantle should be restored to that level after you have washed your hair and had a service anything over 5.5 will cause the hair to swell and expand....and anything below 4.5 will shrink and constrict the hair....so you want it to be at the proper pH level.
So first thing to think about when selecting aftercare products is the pH level, ohI am well aware that alot of products (shampoo and conditioners) do not have the pH level listed, well you can always call or e-mail the company and ask them for that information, I'm sure they'd be glad to provide it to you (TIGI has provided me with their pH levels in a matter of one to two business days so they are really quick to reply to e-mails)
Next you need to look at the ingredients, make sure they DO NOT contain sodium hydroxide, it's not a high quality ingredient, so stay away from it. All professional products should have an ingredients list, if not call or write them.
Now you wonder what if (for example) my technician says "that CHI aftercare products should be used because I had CHI" you wonder "do I really have to use CHI products?"
the real answer is "No" it doesn't matter what brand of TR product was used any aftercare brand (that is a professional salon brand with quality ingredients and acid balanced) is good....so even if you had L'oreal X-tenso you don't nescessarily need to use L'oreal's pro products (I think they have lisse extreme)you can use Redken (for example) nothing will happen if you use the Redken instead of the Lisse Extreme, please don't let some technician fool you into thinking that you need to use the products that are made from the TR/vertical smoothing brand used on you. SO yes even if you had TR using CHI you can use Redken or Bedhead instead of the CHI stuff that they will probably try to tell you that you need to buy....sometimes the technicians are told that if the client had TR using CHI they need to use the CHI aftercare for "best results" well that's nonsense, you can use Redken and have great results, Steve (the TR guru) really is a big fan of Redken and he recommends Redken products to his clients.......(in case you wanted to know Steve does TR using "Straight TIO")
So let me sum it up....after TR or vertical straightening you can use
1-A professional salon brand that is...
2-Acid balanced (has a pH level of 4.5-5.5)
3-contains high quality ingredients (NOT sodium hydroxide)
4-Yes you can use Redken or Bedhead on hair that has been TR'd or vertically smoothed with CHI or L'oreal X-tenso
There you go I hope I have summed this up well and I hope I have shed some light on the issue....take care and write me should you need anything more....
Tigi Girl. e-mail me at tigi_girl@hotmail.com Archives |
|11:07 PM|