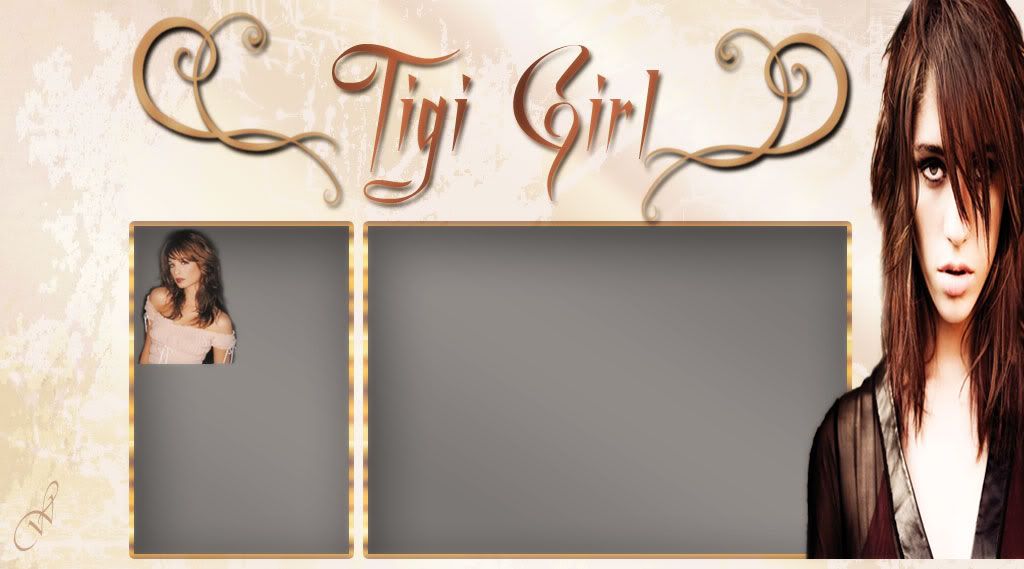 "width="1024" height="569" hspace="0" vspace="40" border="0" align="absmiddle" usemap="#Map" />
The Girl ...
Tigi girl, 21.
Dedicated to Andrew Kalapaca & Steve Tcherkezian

Tuesday, May 03, 2005


Hello everyone,

I have to mention this today, remember how I told you all in my last post that I had a treatment done to my hair? Well I wanted to post about my wash, well it's been a few since then, but I wanted to say how wonderful my hair felt and still feels, that treatment worked wonders for my hair. My hair is so soft and I'm still in love with the cut and the feel of it, wow I didn't realize those treatments would make such a difference! Andrew you are awesome, your advice is so great! Honestly I'm sold on the treatments it really did wonders for the feel of my hair, wow I'm so happy I can't stop playing with my hair! Also what you used as a clariffying shampoo I need to know, it was great too! You are wayyyyy too good to me...I totally appreciate it.
Alright now I'm moving on, I wanted to tell you all that I have been busy trying to help people understand TR and trying to help people with their TR mishaps. I try to tell people, don't just jump into some stylists/technicians chair, you need to consult with them and with TR a thorough consultation that includes proper strand tests and asking the questions that I posted are important. I'm working on a new TR post, so look foreward to that.
Steve I never realized that there would be so many people who go through TR without proper consultations, you were so right...to many think TR is easy. I'm so happy that I have learned so much from you because I feel that I can try to help them out, and that is wonderful.
You know what let's give my two hair guru's Steve & Andrew a great big round of applause! They are so incredible at what they do and are truly hair guru's! I feel so lucky to have met you both! You two are truly what TR and hairstyling are all about, wonderful people who pride themselves on their work and knowledge, who are always learning and helping, who make dreams come true!
Tigi Girl. e-mail me at tigi_girl@hotmail.com Archives |
|4:58 PM|