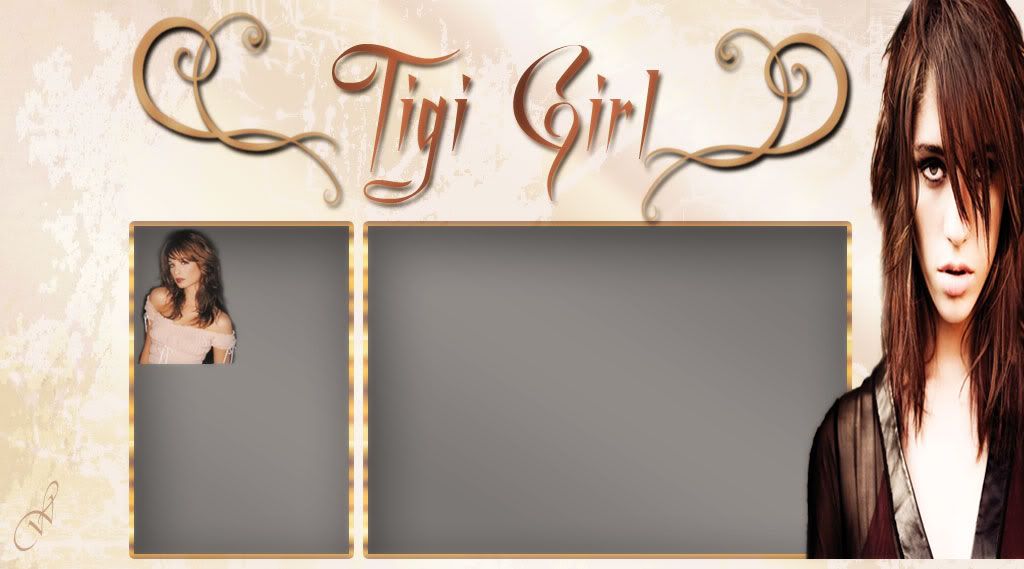 "width="1024" height="569" hspace="0" vspace="40" border="0" align="absmiddle" usemap="#Map" />
The Girl ...
Tigi girl, 21.
Dedicated to Andrew Kalapaca & Steve Tcherkezian

Tuesday, April 26, 2005


Hello again everyone! Again just a quick reminder about the One Life Project, I do hope that you check it out, clients and beauty industry professionals alike....it's really touching and worth the look.
http://www.onelifeproject.org/
Alright now on to today' s post...and boy do I have a post for all of you.....Guess where I went today? That's right I went to Allan Parss (the salon) today! Seriously I need to be there more often.......way too much fun. Honestly I feel like a goddess, I feel like I'm on top of the world, and I write this holding back tears of joy, today Andrew and Jessica really made my day!....I am just sooo over-joyed, I'm really feeling great about myself today and I feel so incredibly special....I'm so spilling tears of joy. Okay before I just got home and I need to write this down, I'm sitting here and writing this in my prom dress (I'm crazy I know!) and yes two year later it still fits! Okay now to my salon day........but first thank you God for not letting it rain! Alright so I get to the salon, exactly at appointment time and I walk in greet my stylist and he asks "so what are we doing today?" and I reply "How about you decide..." and he blurts out "short" just to see how I'd react (at least I assume) and I'm like "No!" and we laugh, honestly I still love the long hair, okay my hair is not super long but it's long with layers, which by the way looks extremely hot! Then we decide that my hair would get some more layers, which I was totally cool with. Then it's off to the shampoo bowl....did I ever mention that they have the most incredible shampoo bowl chair's in the whole world? They are like recliners....and they have a massage feature! So while you get your hair washed your back gets a massage, now where else can you go for that? That was total heaven! Okay I have to write this....I got a free hair treatment! That was totally awesome and so unexpected! I honestly still feel like "what did I do to deserve this?" I mean it was just so unexpected to have that done for free....considering it was worth $35 and I got it "on the house" that was just so amazing, words cannot express I'm totally greatful for that! I love you guys! Okay my treatment consisted of a product application and then sitting under this dryer, my first time under a dryer. Honestly it was pretty cool though, it was just like I got to sit, relax and watch TV (yup they even got tv where you sit under the dryer and where you sit and wait) while this gentle warm air would flow on your hair, then it was back to the shampoo bowl for a rinse. Okay after that it was off to my stylist's chair for my hair cut, the chairs there are really comfortable too! So as my hair gets cut, my stylist and I talk away.....we have so many great conversations, conversations where we share a laugh, some knowledge, stories, and even life lessons. For some reason I always feel like when I go for a haircut Andrew (my stylist) teaches me something, really, whether it be about hair or life. Sorry but I am not gonna share the details here, stylist-client talk is personal! Oh I did want to mention that tomorrow April 27, makes 2 years since I met my stylist! Two years ago we met, I was so shy and scared, and now I'm totally excited about going to the salon...it goes to show the right people make the difference. I drift alot I've noticed, back to the story, so after my haircut was complete, it was time to style it, so he straightened it with the brush and blow-dryer, the one method I cannot seem to pick up....(Andrew, ever though of offering lessons as a service?) I watched and I watched Andrew straighten my hair with the brush and blow-dryer, and I realized my mistake, I use my arm, where it seems to be that it's in the wrist, that I don't need to pull so hard, just put tension. It may look easy, but trust me it's not easy! Like I learned the flat iron I may just very well try to learn the brush and blow-dryer, but for now I love the flat iron! It really also does take patience to straighten hair, especially mine, but Andrew you did it! So after my hair was straightened to perfection, my stylist went back in and put some finishing touches to it....then it was off to do my eyebrows with Jessica! So off to the esthetics room we go, they had some flowers back there which was a really nice touch! So I lay on the table and she begins,.....really it does get easier with every time you get it done, you just get used to the whole waxing thing, but Jessica is really good, and she really made me feel comfortable with it my first time (which was like this this past February) she's really awesome. Jessica and I also had a great little conversation, which again I'm not gonna write about here, it's personal. My eyebrows look so awesome! Honestly they are just perfect, really Jessica girl you are the best! Then it was back to Andrew for one last final touch.......and then, alas I was done (really I could stay there all day) and I got to see my hair, it's a grduated cut (which is kinda like an upside down triangle or a v) with layers, which I have to say looks amazing and okay I'm gonna say it, it looks sexy and you know what I feel like a total goddess~! Andrew you are the best hairstylist in the whole world, no matter what anyone says!....After all who else could have made the prom dream come true? (the one where I dreamed of being beautiful, and having beautiful hair) only you could have! I'm totally greatful for that and for everything that you have done for me, really that is totally cool and I feel so lucky! Alright I'm totally tearing up now.....I have to say it Andrew, you Jessica and the rest of the staff have always been sooo good to me, I totally appreciate it, and I have to say it you have the best staff! I've never met a team of individuals as caring and cool as you and your staff. I meant it when I wrote it here last time, that from the moment I walk in to the moment I walk out I always feel totally cared for and pampered to the max! Just always remember what you can do.......you have the power to make dreams come true and make someone feel and look beautiful and that by far is the greatest thing a person could do for another person!
Andrew & Jessica thanks for the totally awesome day at the salon.....I won't forget it! You guys are the best, thanks for everything I really appreciate it, I wish you guys could really see just how much it means to me, but thanks so much!
Tigi Girl. e-mail me at tigi_girl@hotmail.com Archives |
|4:06 PM|