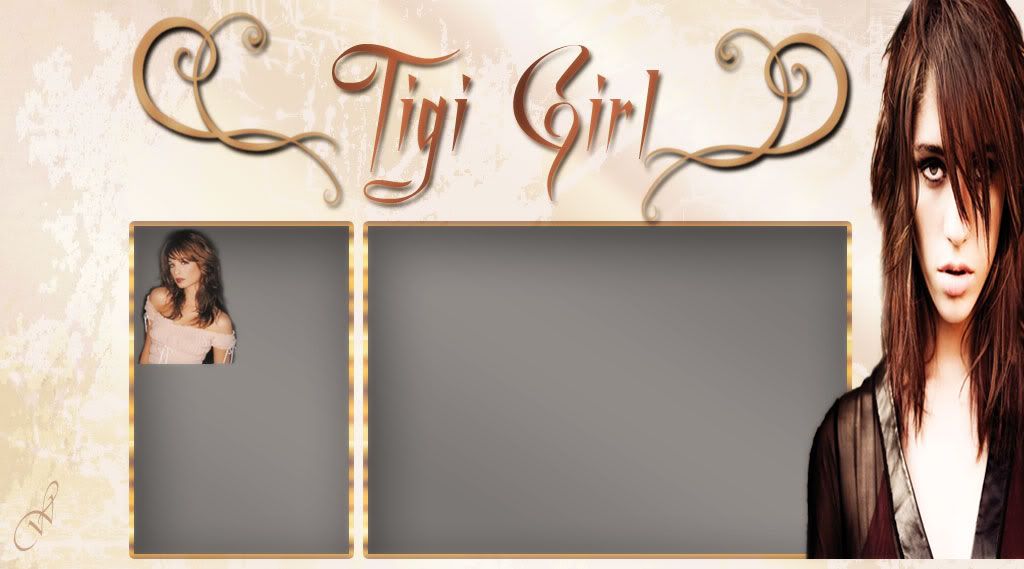 "width="1024" height="569" hspace="0" vspace="40" border="0" align="absmiddle" usemap="#Map" />
The Girl ...
Tigi girl, 21.
Dedicated to Andrew Kalapaca & Steve Tcherkezian

Saturday, January 01, 2005


I would like to start off by wishing everyone a Happy New Year, may 2005 bring alot of prosperity, health and love to all of you out there. Now I am currently working on my colour post, so in a few weeks it will be done and up. I wanted to get the best and most information I could, so bear with me, it's sure to be great. So let's start off the year with some acknowledgment, I'm not sure that we all do this enough. I think that we as clients should say a special thank you to those in the beauty industry, after all they are the ones who make us look and feel great.
Let's talk about this,
Think about it, when you need your hair done who do you turn to? Your stylist/chemical technician. These people do their best to make you LOOK and FEEL your best. Have you ever noticed how crazy Saturdays are at the salon? Pretty crazy as far as I have seen, after all it'sthe weekend and everyone wants their hair done. From when the salon opens to when the salon closes your stylist/technician is there working away. Trust me it's a really tough job at times,think about it, they are always on their feet and hunched over your head. It must be tiring, all the work they do, sometimes I wonder how is that they smile client after client and do an amazing job no matter how tired they are. I know the answer how it is that they do that, they do it for you! Stylists/technicians do it to see you the client smile! I think that stylists and technicians deserve a great big round of applause and acknowledgement for what they do. I wrote a little something, I thought it would be a good idea to post it here.
I thought about this the other night and I thought about the two great hair guru's I know : Steve and Andrew and they are truly everything that a great tr technician and stylist (respectively) should be.
So to honour the stylist, colour technician, chemical technician, those of you in the beauty industry here goes:
In Your Honour
Clients walk in telling their stylist "make me beautiful"
Well not exactly that, but that is what clients want you to do
Little do they know all the things that you do
Wake up every morning go to work
Or is it even work?
For you its a passion
Every morning you wake up desiring to live the dream of doing hair
You get there and clients await you
Throughout the day that is what you do
Do client after clients hair
All out of love
No matter how tired you are you work to make it perfect for that one client
For each and every client
All it takes is one smile to turn someone's day around
Be it the clients smile that cheers you up when you are down or tired
Or be it your smile that makes the client smile back at you
Clients do not realize that you may have had a hard day
All they know is that it's there time with you now and want the best
So now as clients we give back to you:
"Make me beautiful" is what clients asks
You work effortlessly to make it that way
You work for the smile
The look on the clients face that tells you they adore what you have done
For the dreams you make come true
For the style on that important day
For the haircuts that are amazing
For the colour that is perfect
For the TR or X-tenso that is incredible
For all the work that is done with love and passion
We thank you
For the smiles that make us smile back
For brightening up our days
For keeping us looking great even when we walk in a mess
For squeezing us in during the day, sometimes during your break
For taking care of our hair's condition
For pampering us
For the warm welcome
For the kindness
For the time spent making us look and feel grea
tFor all the hard work
For the aches and pains you suffer for our content
For the extra time spent finshing off our look though our time with you is up
For all the great conversations
For keeping our secrets
For being there when we need you
For the words of wisdom
For the advice
For the friendship we have developed
For this and everything else we thank you
Thank you making us look and feel great inside and out
You were truly blessed with a great gift
Thank you for everything!
Written by tigi girl, copyright tigi girl/gqsbabyangel 2005. No part of this or any content of this blog may be reproduced without prior consent.

Tigi Girl. e-mail me at tigi_girl@hotmail.com Archives |
|10:35 PM|