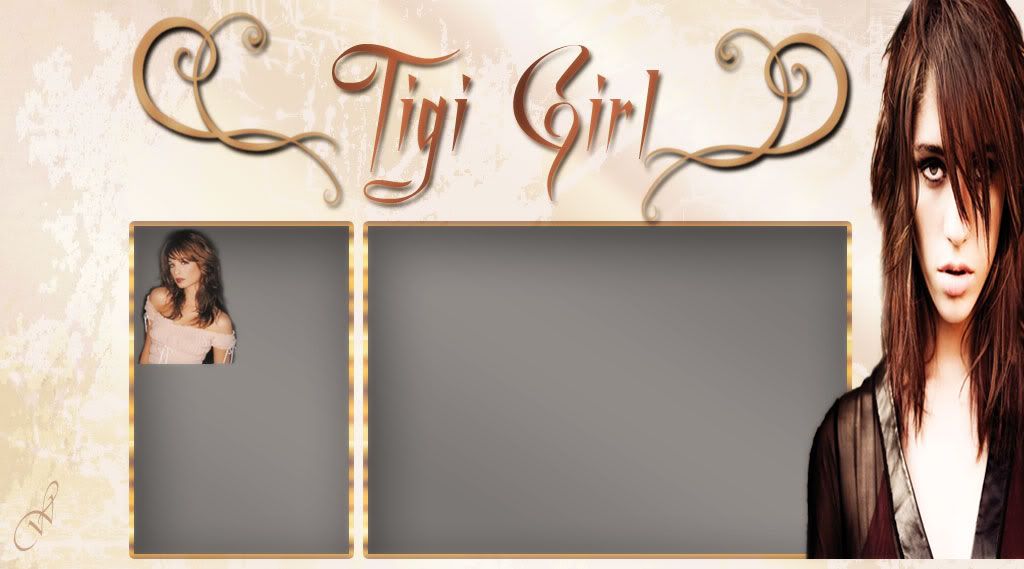 "width="1024" height="569" hspace="0" vspace="40" border="0" align="absmiddle" usemap="#Map" />
The Girl ...
Tigi girl, 21.
Dedicated to Andrew Kalapaca & Steve Tcherkezian

Wednesday, December 08, 2004


Inspiration
I wanted to start off this blog by telling everyone how the idea for a blog of this sort came about.
Yes I know you want to start reading the hair stuff and I assure you it is coming...possibly later on tonight. Yes it will be full of knowledge with everything from how to find a stylist to the science behind hair (the complicated stuff) and everything in between including information about TR. (thermal reconditioning) The inspiration for the blog needs to come first however, so let me begin.....
For some time now, for about a year and a half, I have fallen in love with the topic of hair...where exactly it came from I'm not sure, I think it came from a variety of things but my love for knowledge came from two of the most wonderful people I have ever met, two people whom I greatly respect and admire....Andrew Kalapaca and Steve Tcherkezian, these two guys are the guru's of hair, honestly. Andrew is an amazing hair stylist, he's creative and can make anyone's hair look amazing! Steve is a chemical straightening technician, he knows everything there is to know about chemical straightening and he can chemically transform your hair from curly frizz, to sleek and straight!
So how do these two guys come into the picture.....Well I met Andrew a little over a year and a half ago when I was looking for a stylist to do my hair for prom, and I really got lucky and met him, the consultation went very well, he was the first stylist to actually listen to me and he was able to give me a clear thought of his idea or vision for my hair. Prom was the greatest day of my life...I had never had my hair straight before, and I did not even recognize myself that day, I looked amazing, I never felt that way about myself before...I was beautiful, and the self-esteem was through the roof. Now on to Steve...I met Steve around the same time I met Andrew, I posted a question on Flare.com about hair and he replied, and slowly I became familar with TR and chemical hair straightening, something I never knew even existed! He has filled me with all this wonderful knowledge of hair...hair as a substance, beyond what the eye can see. I'm still to this day asking him many many questions about hair and he takes the time to reply to them. I have even printed out some of his posts and have been studying them.
Now there are a few things that I will never forget about these two guys, first of all both of these guys have great patience putting up with me....Steve, you inspired the dream for the rest of my life, you believe that I can become great. For the ABA passes, that was so much fun! For all the questions answered at those crazy times at night, thank you. Andrew, for the best day of my life, a dream come true. For inspiring me to pick up the iron and try again, I did and am happy that I did, thanks for believing. So as you can see these two guys have done so much for me, and I admire them so much, so they do deserve the recognition. So they get some right here. I am truly blessed to have met the two of you...where would me and my hair be without the two of you helping, inspiring and teaching me? I do not want to even know. So they inspired me to learn about hair and now I desire to give back, not only to them but to others...
This whole blog is dedicated to the two hair guru's: Andrew and Steve.



Tigi Girl. e-mail me at tigi_girl@hotmail.com Archives |
|6:44 PM|