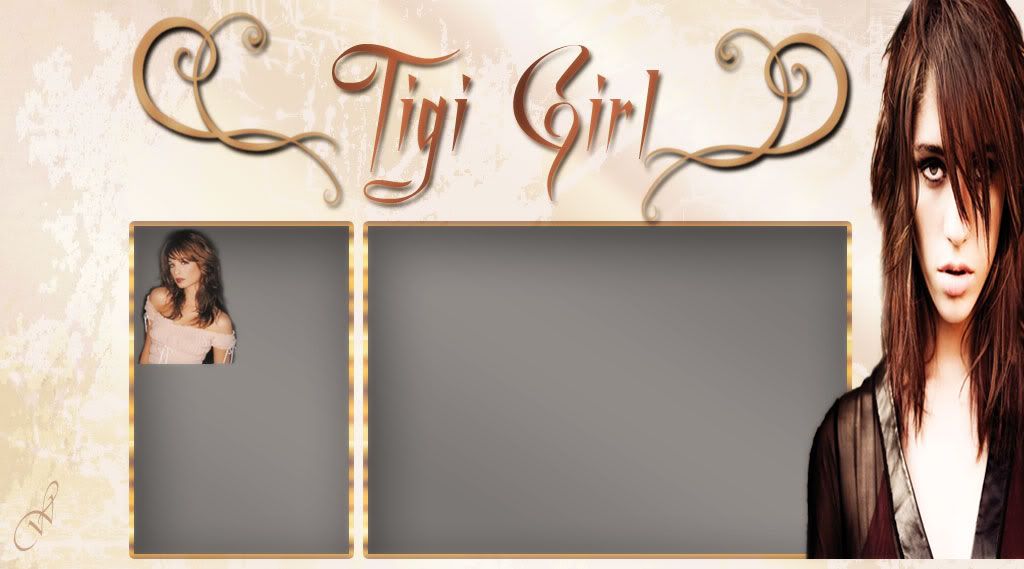 "width="1024" height="569" hspace="0" vspace="40" border="0" align="absmiddle" usemap="#Map" />
The Girl ...
Tigi girl, 21.
Dedicated to Andrew Kalapaca & Steve Tcherkezian

Wednesday, December 08, 2004


Now as I promised the information will begin to pour and it will slowly over time become great and vast, but realize that I am truly excited about all of this, and I may want to go overboard and cram everything into one post, but I assure you that I will not I will keep them according to the title I will put on the top.
I thought that I would start off with the basics so the first entry begings
How To Find A Stylist
The first thing that I tell people when they post questions that deal with the issue of finding a stylist is to have a consultation. I know that finding a stylist that understands you and gives you that amazing result can be difficult. Everyone wants an amazing ending, to walk out of the salon with a big smile streaked across their face, eager to show the world, eager to feel beautiful. The key to finding that stylist is having a consultation. I recommend going to at least three places and talking with a stylist, tell him or her your intentions or anything specific that you want out of your hair, and then ask them what they suggest. The suggestion has alot to do with the consultation. Their response is crucial, since you have told them what you want out of your hair is their idea on the same line, or is it totally out of whack, something completely other than yours? I'll give you an example, my own personal example (oh boy this is going to be great!)
So when I had my consultation when I first met my stylist I told him that I wanted to keep my long hair and I did not want my bangs anymore, I told him the hair does not get shorter than the shoulders, what do you suggest? Then my stylist started talking to me about layers and throughout the consultation he was showing me his ideas by using my hair, so when he said layers he showed me how they would be cut, so like this would be gone etc. Then in the end my stylist showed me a picture of the idea, something to make the vision clearer. This really helped me understand the idea better.
So go to a few different places and see which of the stylists appeals to you most in terms of their ideas. Also you can get a glimpse of their personality when you go for the consultation,
How are they treating you?
Are you being rushed through the consultation? (now I do suggest making an appointment, just to make sure that you get a fair amount of time with the stylist)
Is the stylist listening to you?
Is the stylist making sure that you understand their idea?
If in doubt at any time just ask them.
Do you feel comfortable with them?
Do you trust them? Trust plays an important role, you need to trust the stylist that will be doing the cut and style, so it's best to find one whom you feel that you can trust.
Then out of the places that you went to decide which one you liked best, if none of them appealed to you that is okay too, just keep hunting!
With me I only went for one consultation, I was immediately taken in by his attention and willingness to help that I felt that I had found a stylist whom I could trust and I did, have been Andrew's client ever since.
Usually there will be something about a particular stylist where you feel like you have "clicked" but the true test of the stylist is when you finally get the first haircut from them.
Now this can also be applied to a colour technician, but NOT for a TR technician, TR is a much more complicated procedure and since it is so new, not very many technicians are versed with this and TR is one of those procedures that if done improperly can give you a "chemical haircut" (literally if the procedure is done incorrectly the hair can break, causing massive breakage) I will deal with this topic next.
So as for finding a stylist... happy stylist hunting and may you find one that gives you that great result, the smile that you can not remove from your face!
Tigi Girl. e-mail me at tigi_girl@hotmail.com Archives |
|7:16 PM|