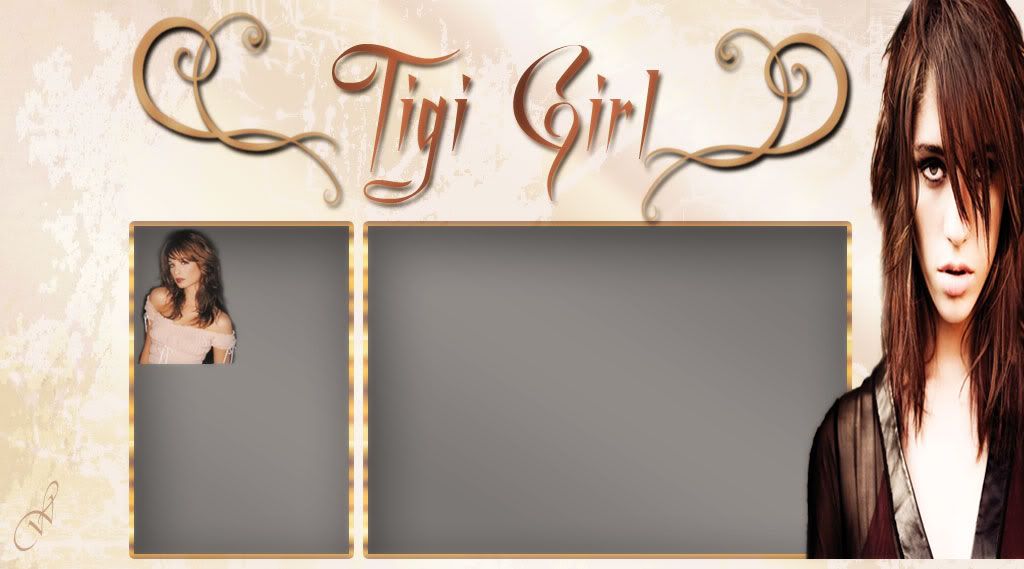 "width="1024" height="569" hspace="0" vspace="40" border="0" align="absmiddle" usemap="#Map" />
The Girl ...
Tigi girl, 21.
Dedicated to Andrew Kalapaca & Steve Tcherkezian

Wednesday, December 15, 2004


Flat Irons...All you need to know
Flat irons, all these brands with all these different features and prices that vary indefinitaly, which to choose? Relax, that is what I'm here for :) I'm here to help you out, and I will explain this whole issue of flat irons, I will compare irons and tell you all I know about them, shall we begin?
Now first I think we should make a distinction between the types of irons out there, this I feel is the most important thing that you need to start with. After all you need some sort of idea about the type of iron that you are going to buy.
I think first we should talk about key features when buying an iron. There are two....
1- Make sure that the iron has a temperature control, the reason for this is obvious you need to know how hot the iron is getting and set it at a temperature that is appropriate for your hair. What I have noticed is that those without a tempertaure control do not heat up enough to straighten thick curly hair. I think it does not heat up enough....I'm not sure how hot they get but trust me it's nothing compared to the iron I have with the temperature control. I think the irons without heat settings are made specifically for home use, since the iron does not have the capability to heat up past a certain level (I'm thinking 100 degress not sure though) you cannot burn yourself or your hair. (I mean obviously you can burn yourself but it's harder with those irons because the heat is so low...but leave it in one place to long and you will)

2-Make sure that the iron is ceramic NOT ceramic coated - This is very important as a ceramic coated iron is just a metal iron coated with ceramic. Now the problem with the ceramic coated irons are that the ceramic coat will peel, it can peel off as you are ironing your hair, and then you will see the peelings in your hair. (This happened to a friend of mine) The simple way to tell whether your iron is ceramic or ceramic coated is to read the box....some say that the ceramic coated irons have yellow/gold plates and that the ceramic ones have white plates. The iron that I have is ceramic and has white plates, my friends was ceramic coated and had yellow plates. Now you may be wondering, why ceramic irons what is wrong with metal irons? Well since you want to know I will tell you

Ceramic Irons vs. Metal Irons
Metal irons tend to have heat spots, meaning that the plate does not heat up evenly therefore you need to go over it a number of times before you get the hair striaght. This can be damaging to the hair because you are going over it excessively, therefore exposing the hair to more heat causing more damage. Most metal irons I've seen for sale do not have a a temperature setting and we know this is important to have!
Ceramic Irons are the latest technology...no heat spots! The plates heat up evenly therefore you will not need to go over it a number of times once or twice I find is significiant. I do want to add something to help you better understand the difference better so I thought I should add in Steve's comments about Ceramic Irons it's a great article and all can benefit from it....
-Ceramic Irons; are they better? Acutally, ceramic iron can be both ionic and generate far-infrared heat. Far-Infrared Rays (FIR) are well beyond the ability of the naked eye to see. All ceramic irons generate very small traces of negative ions which are negligible as far as benefits that can be derived. Damaged hair typically carries many positive charges. The negative charge emitted by an ionic iron neutralizes this positive charge on the hair and helps the hair to lay flatter. The heater size makes a great difference introducing higher temperatures as well even distribution of heat against the entire panel surface, and quicker heat recovery times when the iron is constantly in use such as in a salon.
Traditional heating devices use Near-Infrared Rays (NIR), the surface of the hair gets hotter than the interior, and the interior gets heat by means of conduction from the surface. This process creates frizzy, dry and damaged hair.
Ceramic with Far-Infrared Rays (FIR) deeply penetrates the hair cortex. Hair is heated softly and evenly from the inside out, drying hair safely in a fraction of the time. When this occurs water molecules from outside the hair are absorbed to the inner core. The moisture is locked in place with a protective barrier which also reduces chemical and bacteria build up. Ceramic Far Infrared Rays reduce frizz and make the hair soft, shiny and healthier.
Copyright Steve Tcherkezian
www.verticalsinhair.com

I also want to mention that you should ALWAYS use a heat protectant prior to flar ironing the hair, there are many great ones out there and I do hope you find one that fits your liking, personally I use Fashionista Smooth and Shine, ( I combine it with Control Freak Serum, this also aids in the straightening of the hair, controls frizz and buffers against mechanical heat) But there are others, another good one is ID Care Silk Lotion and Redken's Anti-Snap, I have not used the ID care nor the Redken but people have mentioned that they also liked these products and I thought I would let you know. Each company has there own products it's a matter of finding one that works. Remember when applying the heat protectant to make sure that you are getting it on the ends, many people tend to apply more of it on the top of their head, you need to focus on the ends because these are the most fragile, since the hair on your ends is older it has been mechanically treated more times than the new fresh growth from the top of your head. I would take some product and put it on the ends, or start applying the protectant from the bottom up.

Brands
Now I have told you the key features and the types now for the brands...I recommend that you buy a salon quality/professional iron. These are the best and give the best results, drug store brand ones will NOT work! Conair ones are the worst for thick curly hair, or hair that is generally curly no results in my case and many others. Everyone will benefit from the professional irons because they will have the two key features and are made for all hair types! Professional irons can be found at most beauty supply stores or through your stylist or salon. The professional irons are used by stylists in a salon, they are meant for professionals and do warn against home use due to the possibility of burns because of the temperature it can reach, but they are okay to use, just use them with caution! Any professional brand will do, the brand that has gotten the most recognition from people is Babyliss, I have one and many people on forums have said that they love Babyliss, but again any professional brand will do.

Price
Now price varies from brand to brand and quality, professional irons range anywhere from $100 and up. I do not recommend drug store brand irons since they are not good for all people and the quality is poor, you want to use what your stylist is using, the good iron, so that results can be replicated at home.

I know there is one type of iron that I have not mentioned and that is the irons that steam, I have not mentioned anything about it because it is still very new and there are not many opinions or facts about this type of iron out there. I'm a bit skeptical of these irons, because it appears that they wet or moisten the hair, but my fear is that it will burn the hair, since if there is water in your hair and you iron over it you hear the iron sort of sizzle...that means you are burning your hair... I asked my stylist Andrew about this and that is what he said, when it sizzles it usually means there is moisture in the hair and you are burning it .(so the hair was not completely dry) Same goes with smoke coming out of the iron, and smoke usually comes out of the iron when it hits parts of hair that still have water in it, burning it. So I do not know much about this new steam technology but once I do I will inform you all.
Tigi Girl. e-mail me at tigi_girl@hotmail.com Archives |
|9:51 PM|