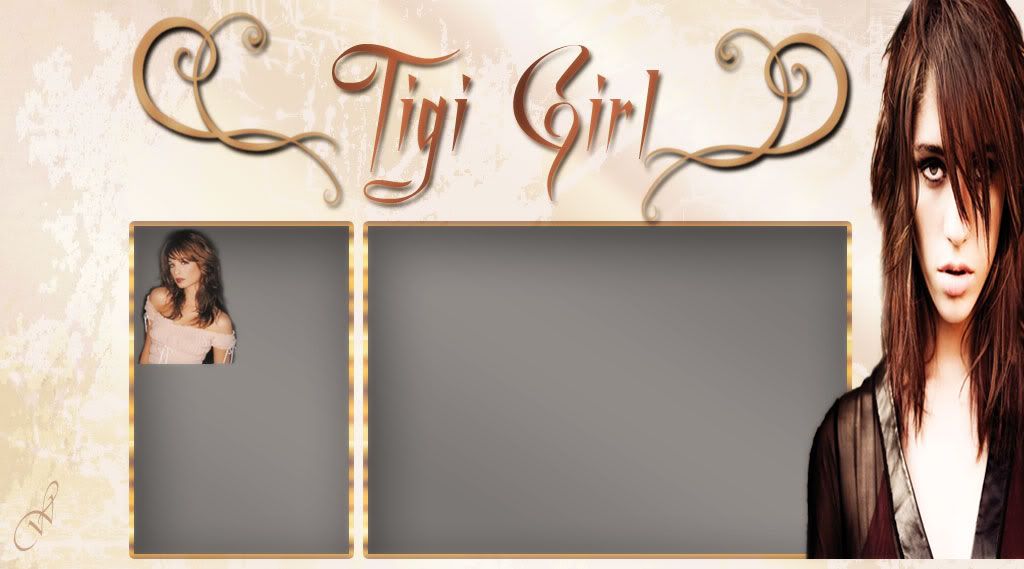 "width="1024" height="569" hspace="0" vspace="40" border="0" align="absmiddle" usemap="#Map" />
The Girl ...
Tigi girl, 21.
Dedicated to Andrew Kalapaca & Steve Tcherkezian

Monday, December 20, 2004


This post is going to be a bit ummm....how should I say personal. Rest assured that there are some great posts coming in the next few weeks, there will be one that I'm really excited to write and one that will tell you about products! I've always wanted to know if others girls or guys shared my hair desires....the desire to go from curly to straight, from puff to sleek, fron frizz to none at all. Yes there are many people out there who have the same desires, and yes companies and stylists were listening, thus the invention of chemicals to straighten the hair, TR and X-tenso, ah the relief many of us have waited for. Some wonder why, why do we want straight what is wrong with what we have, in this part I shall speak for myself.
To All Who Do Not Understand...
All my life I've suffered from hair with a mind of its own, never wanting to do what I wanted it to. Curls burried under the frizz, and the frizz was at one time uncontrollable!Thanks Bedhead for creating Control Freak Serum, what would I do without it? Too much volume, ah the trouble with that. Limited in terms of haircuts, because the shorter the hair gets the more volume that is created, so the thought of short hair is out of the question. Too many layers are out too, unless you want to deal with massive volume! See I thought that there was no hope for hair like mine, so I would just deal with it...pony tail, pony tail, that is all I could ever do. Leave it down oh my no! People commented not very funny. So yes at prom I got to see myself with straight hair and magically all the problems were gone! No excess volume, no frizz and it was sleek, straight and dare I say SEXY! Just amazing! It made me feel good to look that great and suddenly the jokes about the curly puff disappeared when straight hair set foot on the scene, the jokes were then compliments. So see that is why the desire for straight is there, I get complimented instead of being on the receiving end of a negative comment. I'm sure I'm not alone in this feeling. So then it brings me to haircuts, oh there are some beautiful really layered on the shorter side cuts that I would love to have but cannot because of my hair, it's naturally puffy...have X-tenso or a TR and then you will be set free. So when people pay these sums of money its to feel good about themselves not to join some craze...to be complimented, to look in the mirror and love what they see.
So now am I crazy for spending almost an hour after washing my hair to style it?
Now am I crazy for desiring what science and a great technician can give...sleek and beautiful hair?
Just to let you know the whole flat ironing thing I do out of love...I really enjoy flat ironing my hair...by the way I have again started up with the round brush first and then the iron...wow the round brush gives such a workout to my arm! Just to let you know I still prefer the iron over the brush and blow dryer!
I hope that this post has made those of you who felt that no other person had the same desires for straight hair realize there are people and those of you whose hair tends to be on the receiving end of jokes you were not alone.....After prom the desire for straight began, and I have been straightening my hair ever since.
Tigi Girl. e-mail me at tigi_girl@hotmail.com Archives |
|5:08 PM|